Chongqing Rongchang District Promotion Bureau and his party visited Wenzhou Hanjing Electronics Co., Ltd. for a discussion and exchange
---
---
On the morning of May 31st, Director Ma Licai of Chongqing Rongchang District Investment Promotion Bureau in the Yangtze River Delta Branch visited Wenzhou Hanjing Electronics Co., Ltd. for a discussion and exchange.
More than 10 people including general manager He Chunlin and Wang Dan from the administrative department attended the meeting. The symposium was chaired by general manager He Chunlin.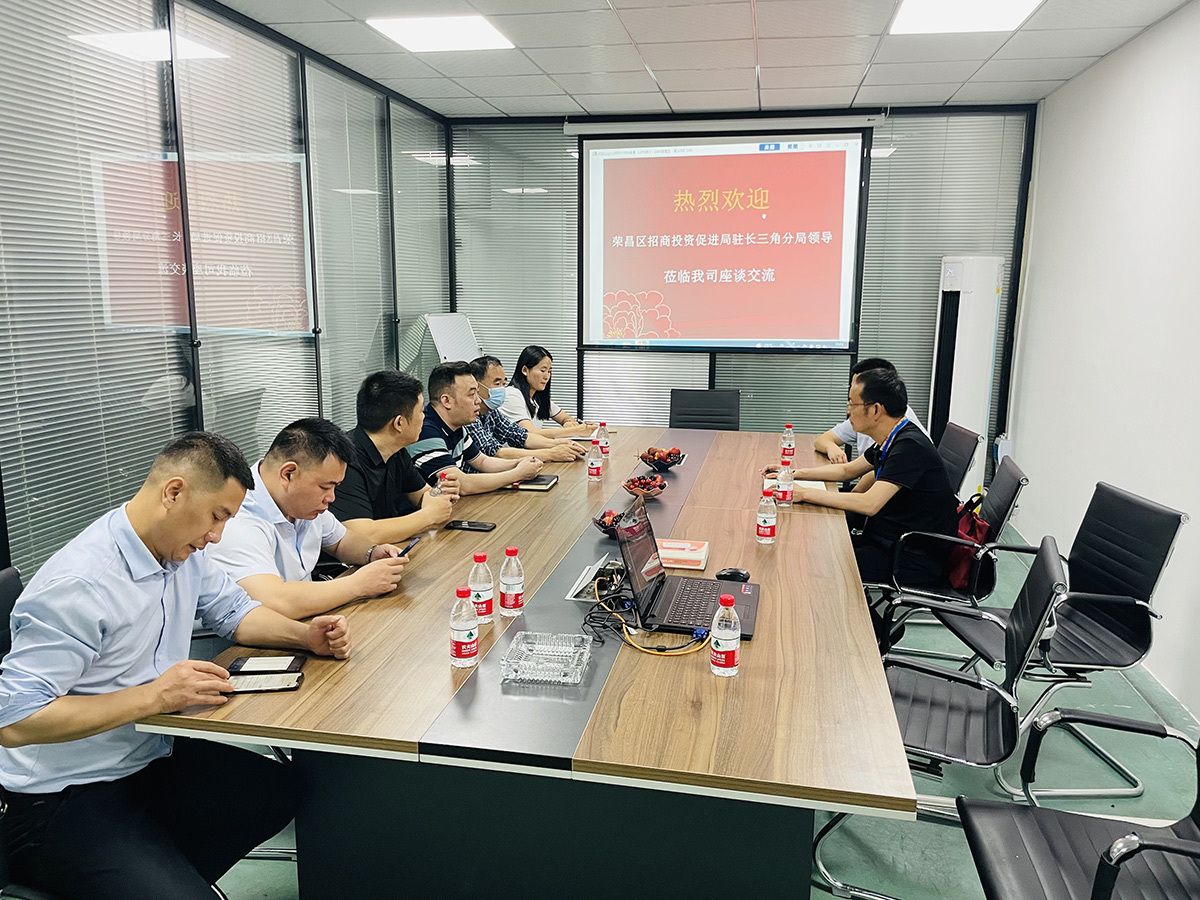 On behalf of Wenzhou Hanjing Electronics Co., Ltd., He Chunlin extended a warm welcome to Director Ma Licai and his party. At the meeting, General Manager He Chunlin gave a detailed introduction to Director Ma Licai on the company's 13-year development history and the company's future strategic planning, and proposed the improvement of production capacity. At the same time, it is necessary to increase revenue and reduce expenditure, reduce costs and increase efficiency, and further strengthen the company's automation level improvement and new product research and development, which has won the approval of Director Ma Licai. Director Ma Licai also delivered a key speech at the meeting. In the context of epidemic prevention and control, the epidemic is both a crisis and an opportunity. How can enterprises overcome adversity, develop comprehensively in multiple fields, enhance their own strength, and insist on winning this battle? There is no war without gunpowder smoke. At the meeting, Director Ma Licai also sincerely invited General Manager He Chunlin to visit Rongchang District, Chongqing in mid-June.
---